SMALL GROUPS:
As a part of our desire for intentional relationships with God and other people, we believe small groups is a great way to make that happen. If you are interested in becoming a part of a small group or would like more information check out
MORE...

CHILDREN'S MINISTRY:
Children's Ministry includes our Sunday School Program, which offers a class for a child any age.
MORE...

MISSIONS:
Starting right in our home town of High Level and reaching around the world, we believe in reaching all those who are lost. Get involved by checking out our current supported missionaries or seeing what our Community Involvement team has for you to do!
MORE...

YOUTH MINISTRY:
Otherwise known as the Solid Rock Youth Group is a program designed to see our youth grow in their love for God. We meet for Bible Study, activities, games as well as events to serve our church and community. Grades 7-9 meet Tuesday nights and Grade 10-12 meet Thursday nights at the church.
MORE...
YOUNG ADULTS MINISTRY:
Young Adults is geared for those in college, living on their own or just starting their family. Check out
HERE
for more information.
NEWCOMERS:
If you are new to High Level and our church, welcome! We look forward to meeting and getting to know you. Please feel free to
contact us
if you have questions and go here for
MORE...

WOMEN'S MINISTRY:
We have a number of places for women to get involved including several Bible studies. There is also Mom's Morning Out which is a great places for mom's with young children to get out and spend some time in fellowship. To see what is now available check
HERE.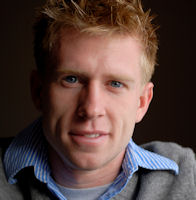 MEN'S MINISTRY:
We have several Men's Fellowship Groups, with one meeting on Tuesday morning and another on Saturday morning. Contact the church office for more information.